Regular price
Rs. 799.00
Sale price
Rs. 799.00
Unit price
per
Sale
Sold out
This Anti Radiation Chip comes in white color which can be used for Tablets, Wi-Fi roter and P C Monitor. Envirochip neutralizes the harmful effect of radiation.
Fix the Envirochip on to your gadget and live a healthier and radiation protected life.
Using the Chip
Remove the thin white protective strip from the back of the chip and paste the envirochip at the centre of the back of your tablet/Wi-Fi router /PC Monitor.
View full details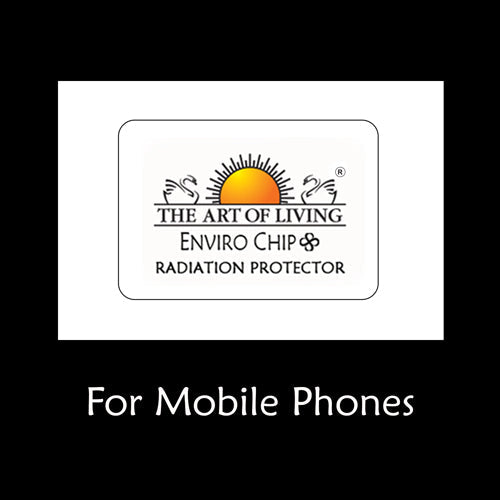 Amazing product, must to every device
I have used it for my 5G router. I used to feel some kind of discomfort while using wifi, due to radiation impact. But after putting this on, there was substantial relief from harmful radiations. After putting this on the router, I was able to notice the change in breath pattern. It became smoother. As, we all know that breath pattern is an indication of our state of mind, the change in breath pattern automatically, made me experience the changed state of mind. The discomfort I used to experience disappeared. Few days later, we have happened to disturb our router, as a result accidentally the chlp got detached from the router(which we got to know few days later). 2-3 after this incident, my brother, told us he is experiencing increased radiation/discomfort when he got close to the wifi router. He asked us to check, with the chip, if it was really working at all. While we were checking the router, we noticed the chip had got attached from router and he was experiencing increased radiation/discomfort because of this. When we had attached the chip back to the router, we noticed that the discomfort reduced and disappeared a little later. This incident, really proved to me that it is having a great impact on our state of mind, by protecting us from excess radiations. This is something ever house need to have, as every house is becoming a source of radiation pollution.